Berlin x Beirut Fosters International Musical Exchange with Orchestral Tools
Residency exchange program explores electronic music in the Middle East and the democratization of music production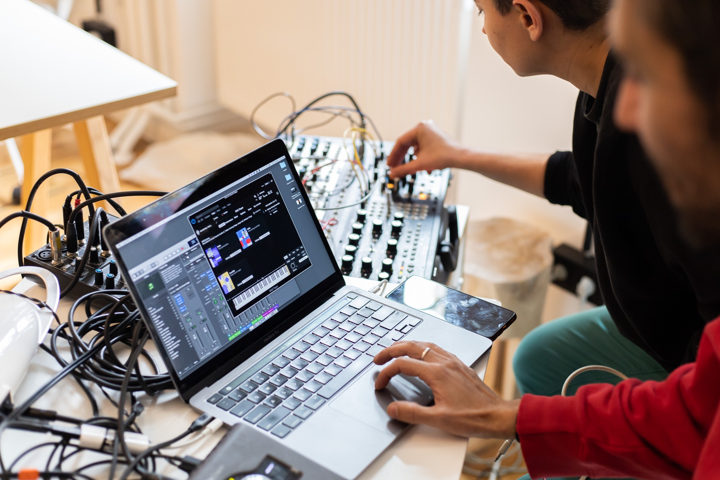 BERLIN, GERMANY, JULY 19, 2022 — Multi-disciplinary platform and event curating organization Your Mom's Agency (YMA) has been staging musical residency exchange programs between international hotspots of the electronic music community for the better part of a decade. With Berlin x Beirut, the organization sought to nurture the connections between the artistic communities of the two seemingly disparate cultural hubs for the purpose of mutual creative exchange and education through a series of workshops, presentations, and performances that brought composers, DJs, and educators from both cities together. In order to maximize the educational opportunity of this event for the next generation of electronic composers, YMA turned to several industry partners including Berlin-based sample library developers Orchestral Tools (OT) to furnish its attendees with an inspiring creative palette of sonic pigments to realize their compositional aspirations.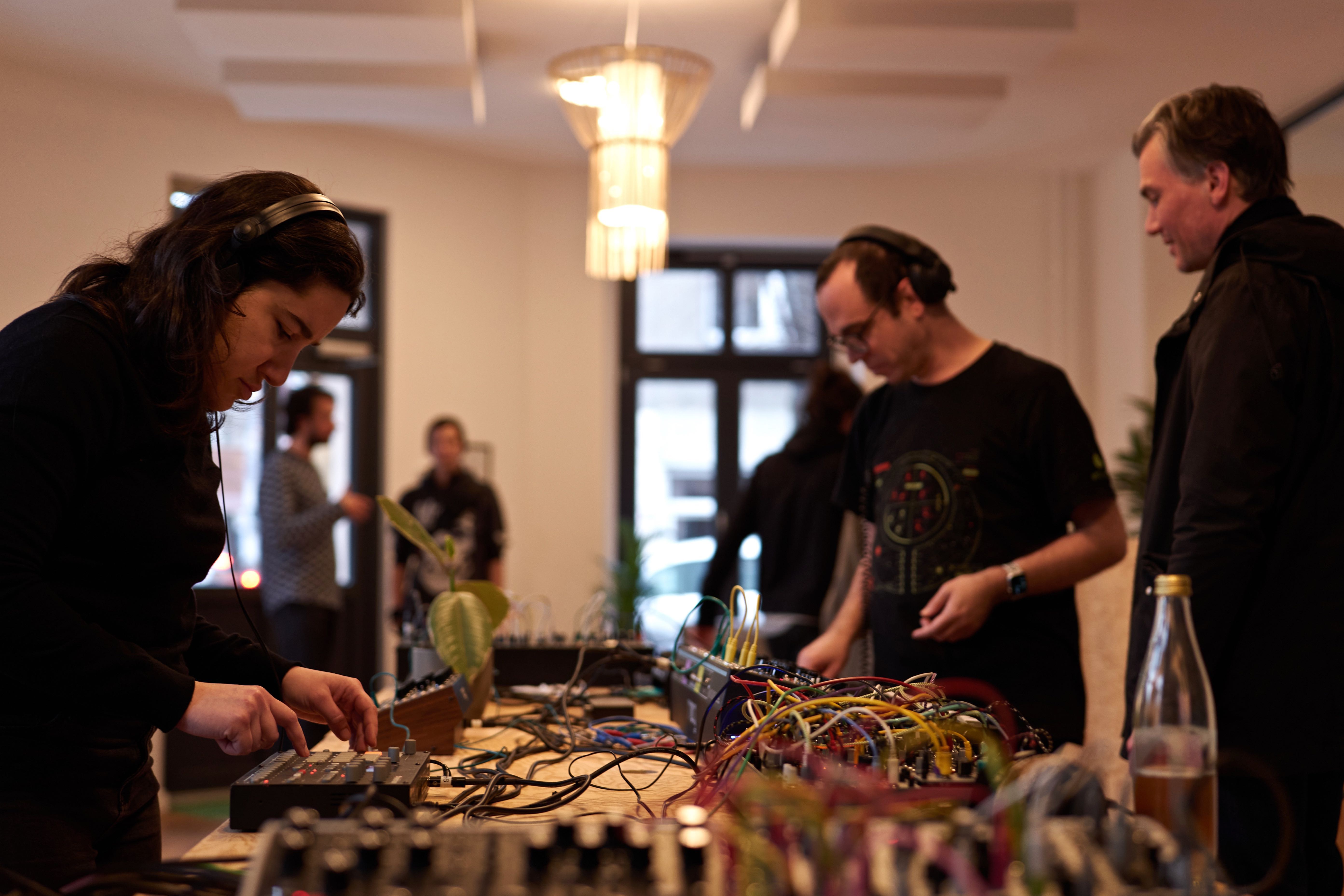 'A catalyst for creativity'
​The genesis of Berlin x Beirut was a genuine desire to shed light on contemporary music culture in the Middle East and provide an atmosphere where artists from both cities could share and learn from one another. YMA partnered with the Goethe-Institut Libanon, Riwaq, and the Beirut Synthesizer Center to curate a series of events that would showcase the best of both through a style of music that YMA organizer Nadia Says believes is borderless. "Electronic musicians and listeners speak the same language of sound waves everywhere," she said. "Music exchanges like these are fantastic catalysts for creativity between artists and musicians, and we've been very passionate about finding cultural hubs that share similar values around art and community for these events."
"For Berlin x Beirut, we wanted to give people a glimpse of the fantastic electronic music scene in Beirut and provide an atmosphere that would allow artists from these two great cities to exchange ideas and foster the larger electronic music community."
In addition to the planned presentations and performances, it was equally important to the event organizers that neophytes to electronic music attending the events would have opportunities to get hands-on with its creation and learn from the artists-in-residence. YMA partnered with manufacturers Moog and Elektron, as well as fellow Berliners Orchestral Tools to provide its attendees with everything they would need to get started in creating their own compositions. Not only would this provide beginners with inspiring instrumentation to work with, but it was also designed to create a sense of openness between the various parties involved in electronic music across the world. "It's crucial to bring manufacturers into these conversations because it helps bring the walls down," Says explained. "We want to create communities where everyone is the student and teacher and can see the endless possibilities presented by this kind of music. We found OT's SINEplayer to be an immediately democratizing tool for music creators, so they were a natural partner for an event like this."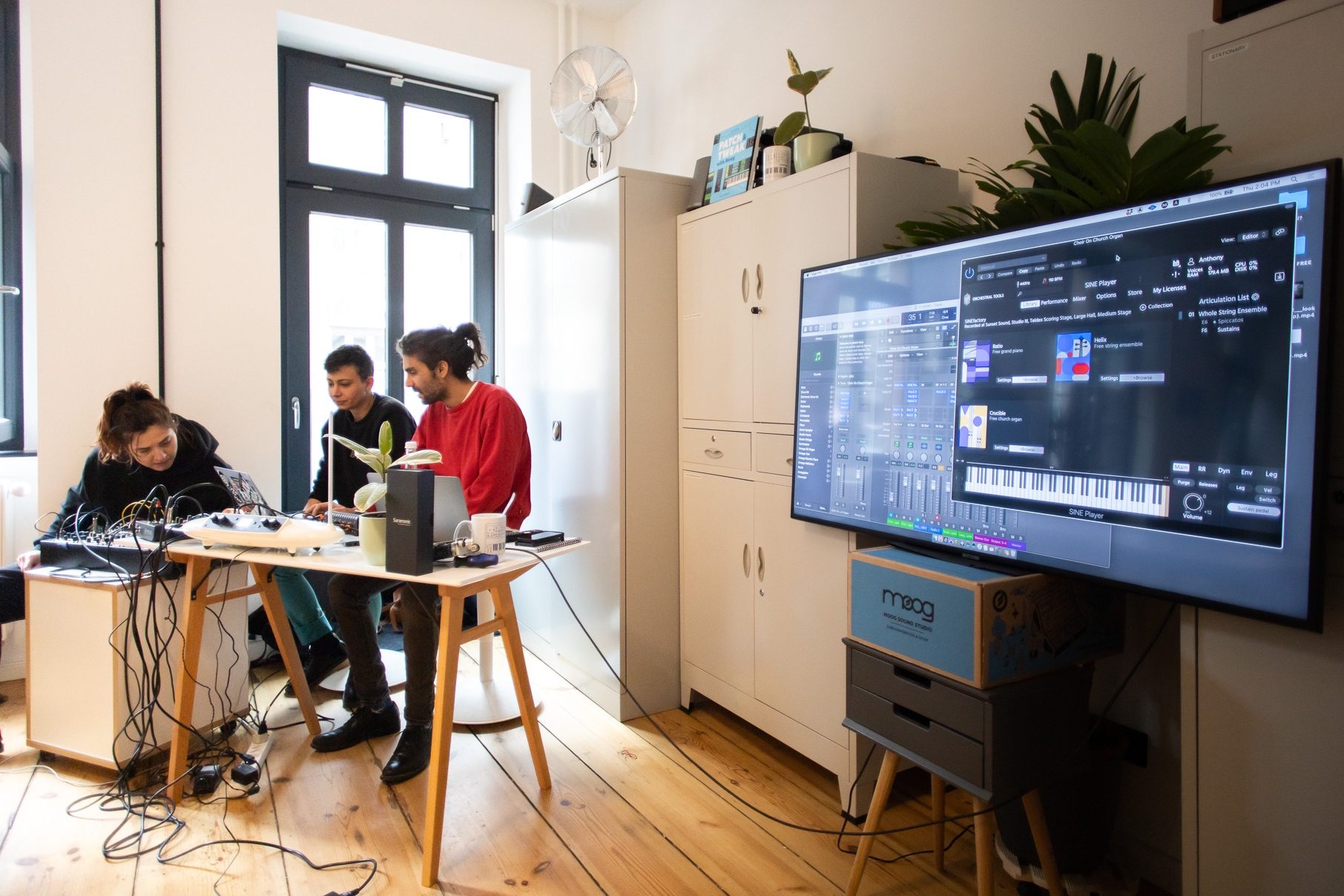 Bridging the gap between the traditional and the electronic
​Although much of the music made by the artists-in-residence and participants at Berlin x Beirut reflected the growing trends in electronic music production towards hardware synthesizers and analog modular gear, Says is quick to point out the importance of traditional acoustic instrumentation in the equation. Having access to high-quality samples of traditional sounds enables experienced producers to create more lush instrumentation as well as providing a bridge for beginners towards something entirely new. "Many budding musicians learn traditional acoustic instruments in their youth, and those sounds help to shape their sensibilities when learning electronic music," she said. "Our students were very excited to have access to the OT libraries through SINEplayer, which provided them with an inspiring palette of sounds to add to their compositions."
"Our SINEfactory collections are very useful for events like this because they're quick to download and easy to use," added Orchestral Tools Head of Marketing Graham Ball. "Perhaps more importantly, they're also totally free, which lowers the barrier to entry, allowing young music producers who may not have the budget to buy gear access to professional quality sounds at a crucial stage in their artistic development."
In addition to learning how to use SINEplayer from longtime Orchestral Tools artist Zeina Azouqah, attendees also had the opportunity to experience the impact of utilizing samples of real-world instrumentation layered within electronic music through improvised performances from her and fellow artists Peter Kirn, Elyse Tabet, and Anthony Sahyoun. The showcase demonstrated the richness inherent in electronic music's global community as well as its uses within film, television, and live theater. "Seeing how you could mix all of these sounds together showed our students how you can create a diverse palette of endless creative choices that are only bound by the limits of one's imagination," Says said. "It's a great luxury to have access to all these sounds, and we were very excited to share them with our students. It's a perfect resource."
"We're always thrilled to be involved in projects like this that bring young music producers together," said Ball. "YMA has done incredible work creating initiatives like this within the community, and they have a proven track record supporting the work of diverse composers globally. We were honored to be included in Berlin x Beirut."
For more information about Your Mom's Agency, please visit: https://yourmomsagency.com/
For more information about Orchestral Tools please visit: https://www.orchestraltools.com/ 
Lead photo by Beto Ruiz Alonso.
About Orchestral Tools
​Orchestral Tools makes premium-quality sampled instruments for professional composers. Notable libraries include the Berlin Series, Metropolis Ark, Tallinn, Tom Holkenborg's Brass and Percussion, created in collaboration with composer Tom Holkenborg, and Phoenix Orchestra, created in collaboration with composers Harry Gregson-Williams and Richard Harvey. Originally founded in 2005 by Hendrik Schwarzer, Orchestral Tools operates internationally from its base in Germany, with offices in Freiburg and Berlin.
2200719-OT-BerlinxBeirut.docx
DOCX - 33 Kb
Download