Orchestral Tools Announces Achrome - Electronic Tonalities
New FABRIK collection brings inspiring playability to the sounds of experimental electronic composition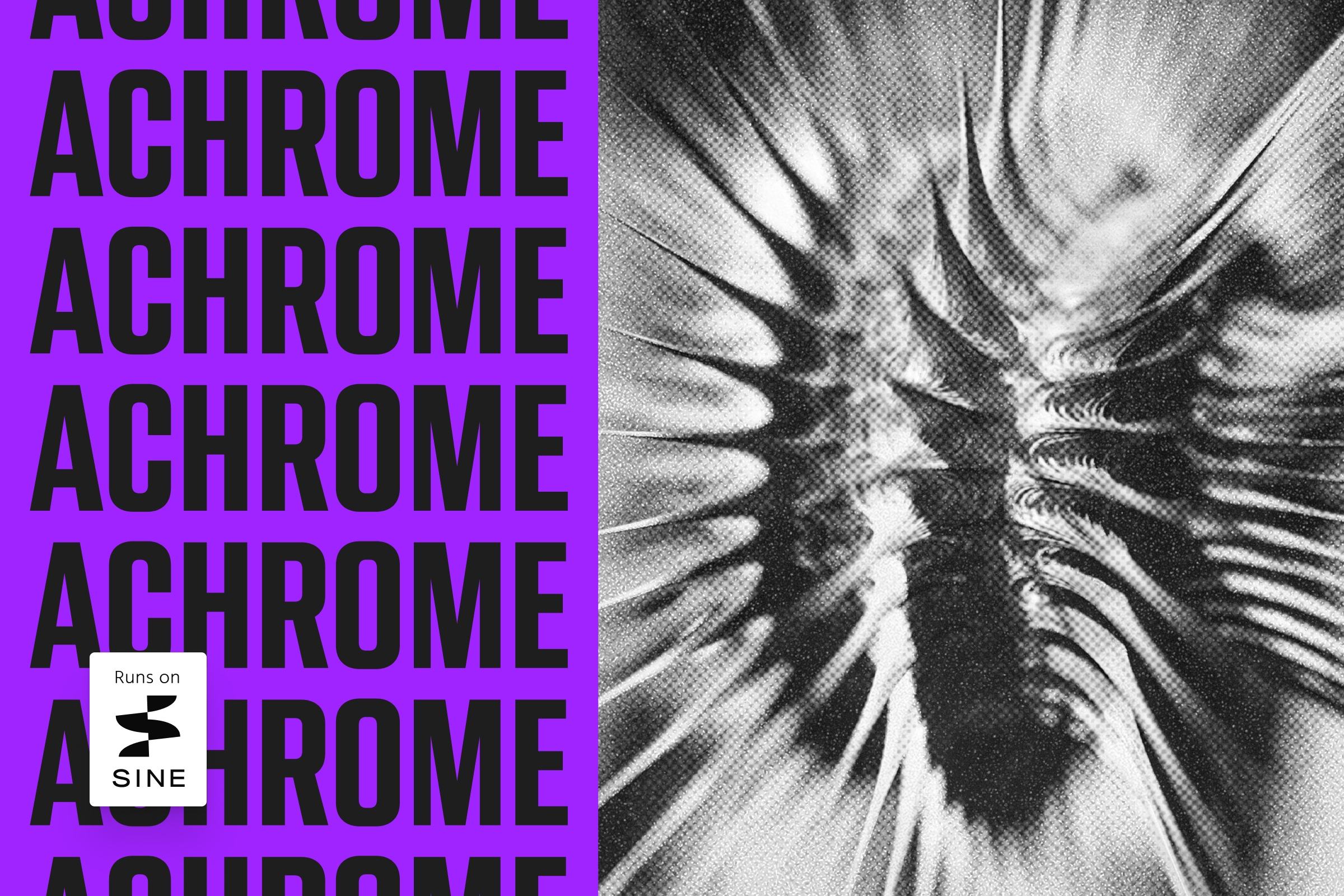 BERLIN, GERMANY, May 10, 2023— Sample library designers Orchestral Tools have announced Achrome, the latest addition to their experimentally-minded FABRIK series. Created in partnership with Berlin-based composer and sound designer Max Knoth, Achrome evokes the earliest modular experiments of pioneering synthesists to create an inspiring and intuitively playable library of electronic tonalities that defy easy tonal, melodic, or rhythmic categorization – perfect for avante-garde sound design, underscoring, or adding a unique flavor to more conventional compositions or productions. Achrome is available now for SINEplayer at a special intro price of €39 (regular price €49) until May 24. For more information, please click here. 
Bridging the past, present, and future of electronic sound
​Prior to the wide availability of compact, keyboard-based synthesizers, the early electronic composers often found themselves confronted with vast arrays of synth modules and control mechanisms that were designed more for engineers than musicians. Undeterred by this, pioneers such as Karlheinz Stockhausen, Klaus Schulze, and Györgi Ligeti dove into the unconventional and used these powerful tools to explore a new frontier of experimental sounds and similarly experimental compositional styles. Achrome is both a tribute and continuation of these ideas, utilizing the sounds and methodologies of modular synthesis to create a new language of playable, inspiring tones.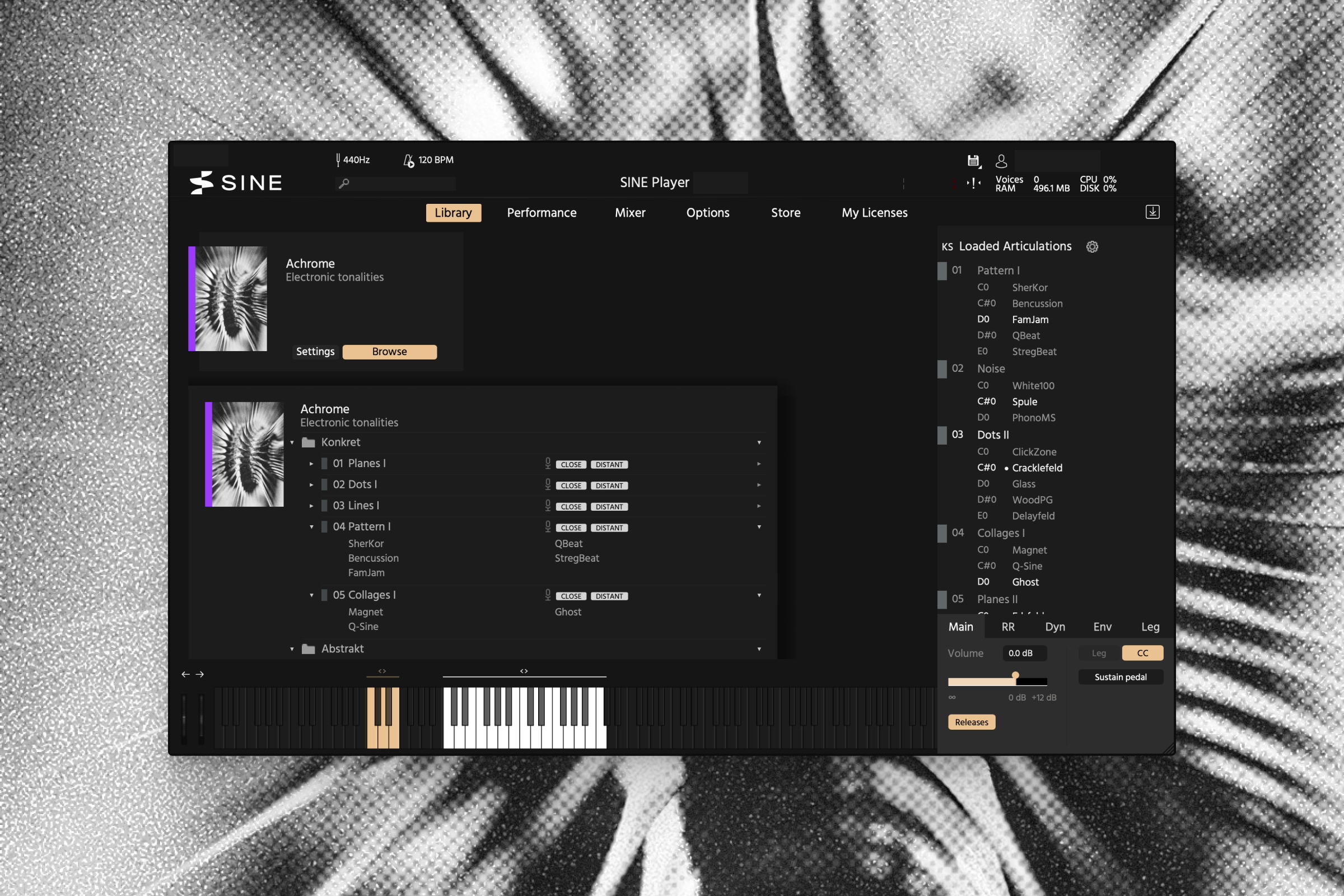 Achrome is a carefully crafted collection of playable instruments meticulously sampled from modular patches created by Max Knoth and divided into two main categories: Konkret ['Concrete'] and Abstrakt ['Abstract']. In keeping with Achrome's sonic ancestry, the sounds are a mix of intentional sound design and electronic randomness that provides composers with core tonalities and evolving, geometric patterns that range from the beautiful to the downright bizarre. All instruments in the collection also offer dual layers of sound that can be blended together via the mod wheel for increased playability. 
"The FABRIK series has always been about diving into uncharted sonic territory – something that the early electronic composers who inspired Achrome made a foundational element of their work," said Orchestral Tools CEO Hendrik Schwarzer. "Our desire with this collection was to take these sounds and make them playable in a more approachable way so that composers can make use of their unique flavor and playful randomness in their own compositions."
For an interview with Max Knoth on the creation of Achrome, please visit: https://www.orchestraltools.com/store/magazine/view/artist-spotlight/max-knoth-interview
For more information and to purchase Achrome, please visit: https://www.orchestraltools.com/store/collections/achrome
The intro offer for Achrome ends on Wednesday, May 24, 2023. 
About Orchestral Tools
​Orchestral Tools makes premium-quality sampled instruments for professional composers. Notable libraries include the Berlin Series, Metropolis Ark, Tallinn, Tom Holkenborg's Brass and Percussion, created in collaboration with composer Tom Holkenborg, and Phoenix Orchestra, created in collaboration with composers Harry Gregson-Williams and Richard Harvey. Originally founded in 2005 by Hendrik Schwarzer, Orchestral Tools operates internationally from its base in Germany, with offices in Freiburg and Berlin.
230510-OrchestralTools-FabrikAchrome.docx
DOCX - 159 Kb
Download