Orchestral Tools announces Black Friday sale on Berlin Series sample libraries, now available on SINEplayer
Acclaimed Berlin Series collections available for 50% off from November 18 to December 2nd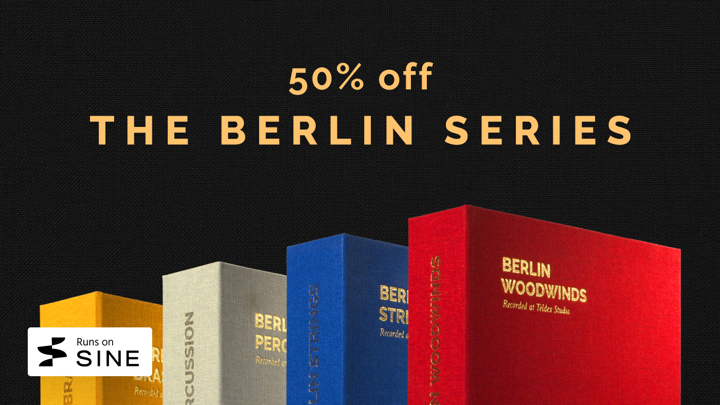 Berlin, November 18, 2021—Innovative sample library designers Orchestral Tools have announced that their Berlin Series sample libraries will now be available on SINEplayer, and for a special 50% off price from November 18th to December 2nd. This is the first time the flagship sample collections will be available on Orchestral Tools' all-in-one virtual instrument player, engine, and storefront, making it the perfect opportunity for producers, composers, and sound designers to broaden their sonic palette with the series of best-in-class libraries. The discounted Berlin libraries include: Berlin Strings, Berlin Woodwinds, Berlin Brass, Berlin Percussion, and Berlin Symphonic Strings. The four main collections are also available as a discounted bundle at 1,899€ / 1,329€ (30% off regular price/save over 50% compared to full price 2,787€). The sale begins today and will last through December 2nd. For more information, please click here.
Maximum detail, boundless potential
​Meticulously recorded with maximum attention to detail at Teldex Scoring Stage in Berlin, the Berlin Series has become the premium standard for composers the world over. Fine-tuned over years of experimentation to bring realistic and versatile arrangements to the next level, the flexibility, attention to detail, and extensive articulation sets is unmatched in the industry. All Berlin Series libraries also play together perfectly, enabling users to seamlessly incorporate new sounds and customize a vast virtual orchestra for each project. All of these collections are now conveniently located within the SINEplayer, providing boundless potential by adding seamless integration to a highly customizable workflow. With the recent addition of AAX support, SINEplayer is now also finally available to ProTools users, making it more powerful than ever before.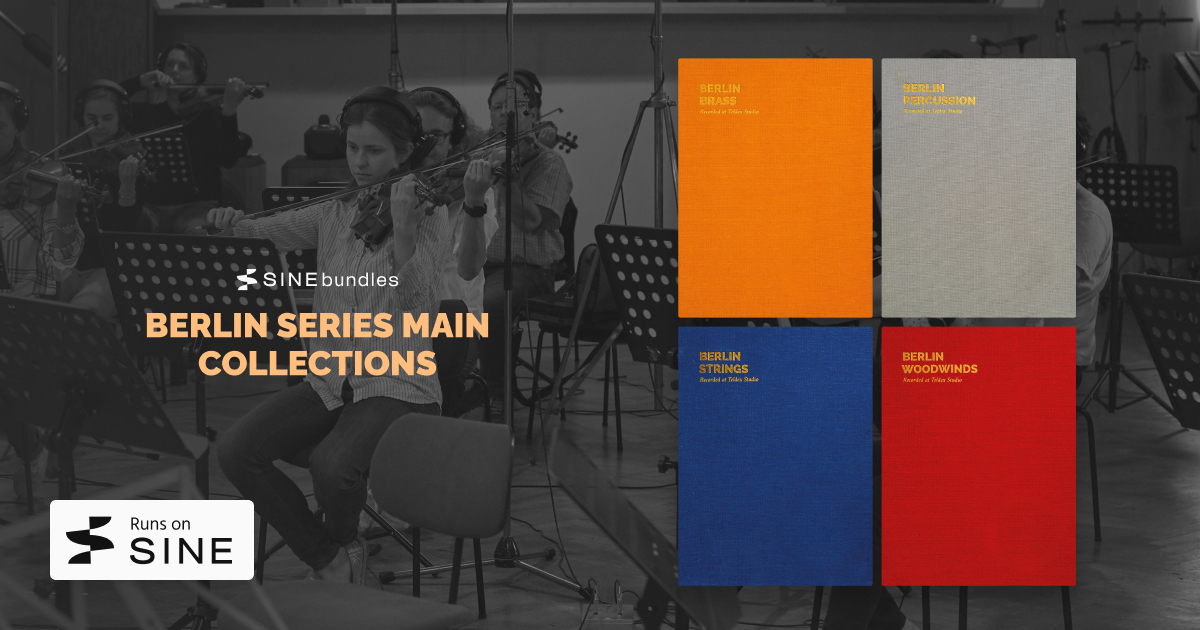 "We've designed our Berlin Series libraries to provide an endless combination of symphonic colors to any production or composition project," said Orchestral Tools Founder and CEO Hendrik Schwarzer. "We're thrilled to bring the entire collection to SINEplayer, and to offer this special discount for the holiday season."
Offered collections full / discounted prices:
System requirements for SINEplayer
To download SINEPlayer, please visit: https://www.orchestraltools.com/store/get-sine 
Mac OS 10.13, i5, 4 GB RAM (16+ GB recommended)
Windows 10, Intel Core i5 or similar (Windows 7 is not officially supported)
Interfaces: VST, AU
System requirements for plugin libraries
Berlin Strings: 129 GB of samples in NCW format (268 GB uncompressed), 24Bit / 48KHz Patches
Berlin Woodwinds: 134 GB of samples (70 GB compressed), 24Bit / 48KHz Patches
Berlin Brass: 320 GB of samples (185 GB compressed), 24Bit / 48KHz Patches
Berlin Percussion: 150 GB of samples (75 GB compressed), 24Bit / 48KHz Patches
Berlin Symphonic Strings: 168 GB of samples (74,4 GB SINEarc compressed), 24 bit / 48KHz patches
For more information and to download SINEplayer, please visit: https://www.orchestraltools.com/store/home

Ashley Kinchen
Public Relations, Hummingbird Media, Inc.
211115-OT-BlackFridaySaleFINAL.docx
DOCX - 20 Kb
Download