Pēteris Vasks Strings Now Available from Orchestral Tools
Sample library developers partner with preeminent contemporary classical composer to create breathtaking chamber strings collection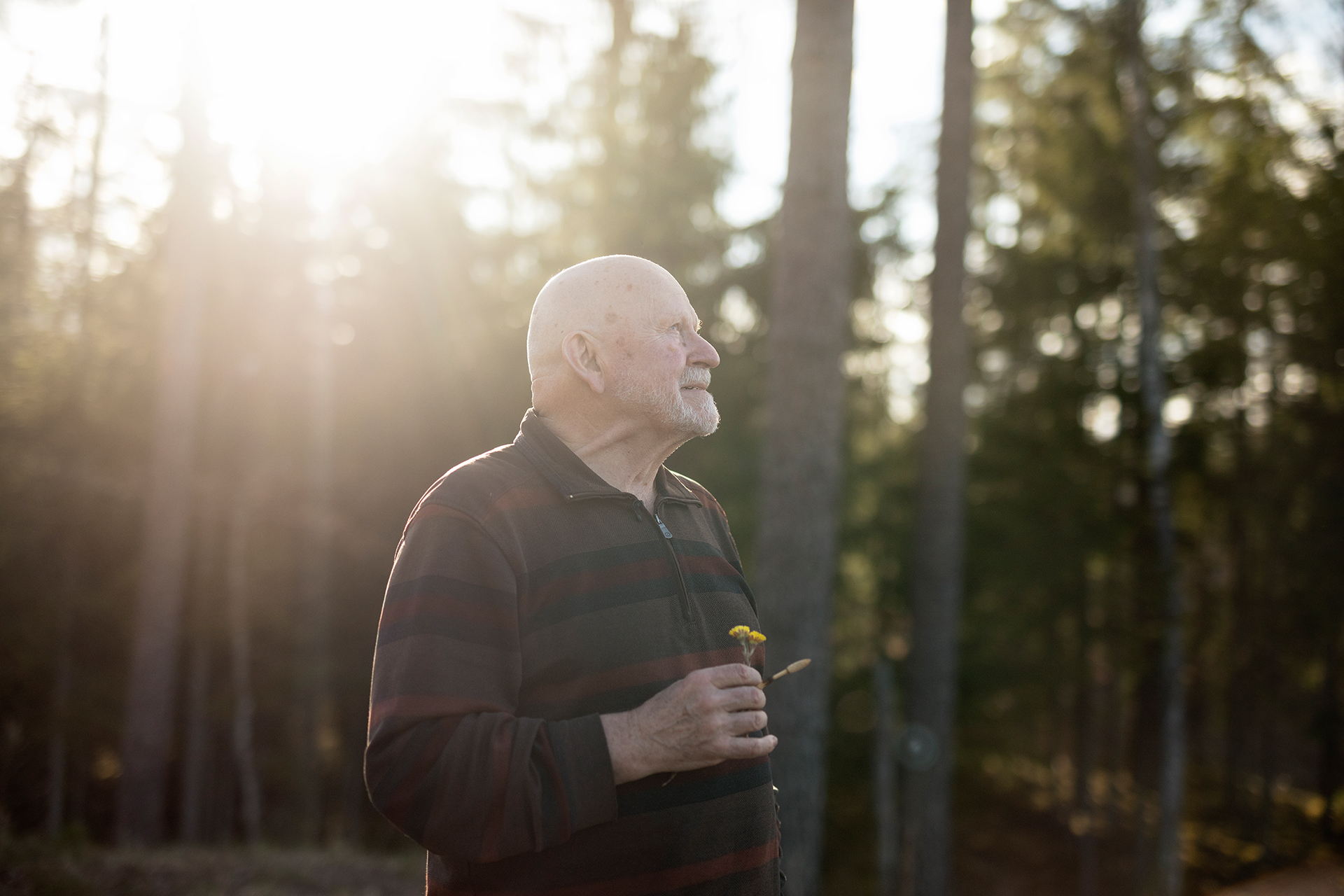 BERLIN, GERMANY, April 12, 2023—Orchestral Tools launches Pēteris Vasks Strings, a contemporary chamber string ensemble sample library created in partnership with composer Pēteris Vasks. Captured with a rich, characterful sound and featuring a wealth of unique articulations inspired by the award-winning Latvian composer, Pēteris Vasks Strings is a breathtaking string collection equally suited to melodic and experimental composition. For more information and to purchase Pēteris Vasks Strings, please click here.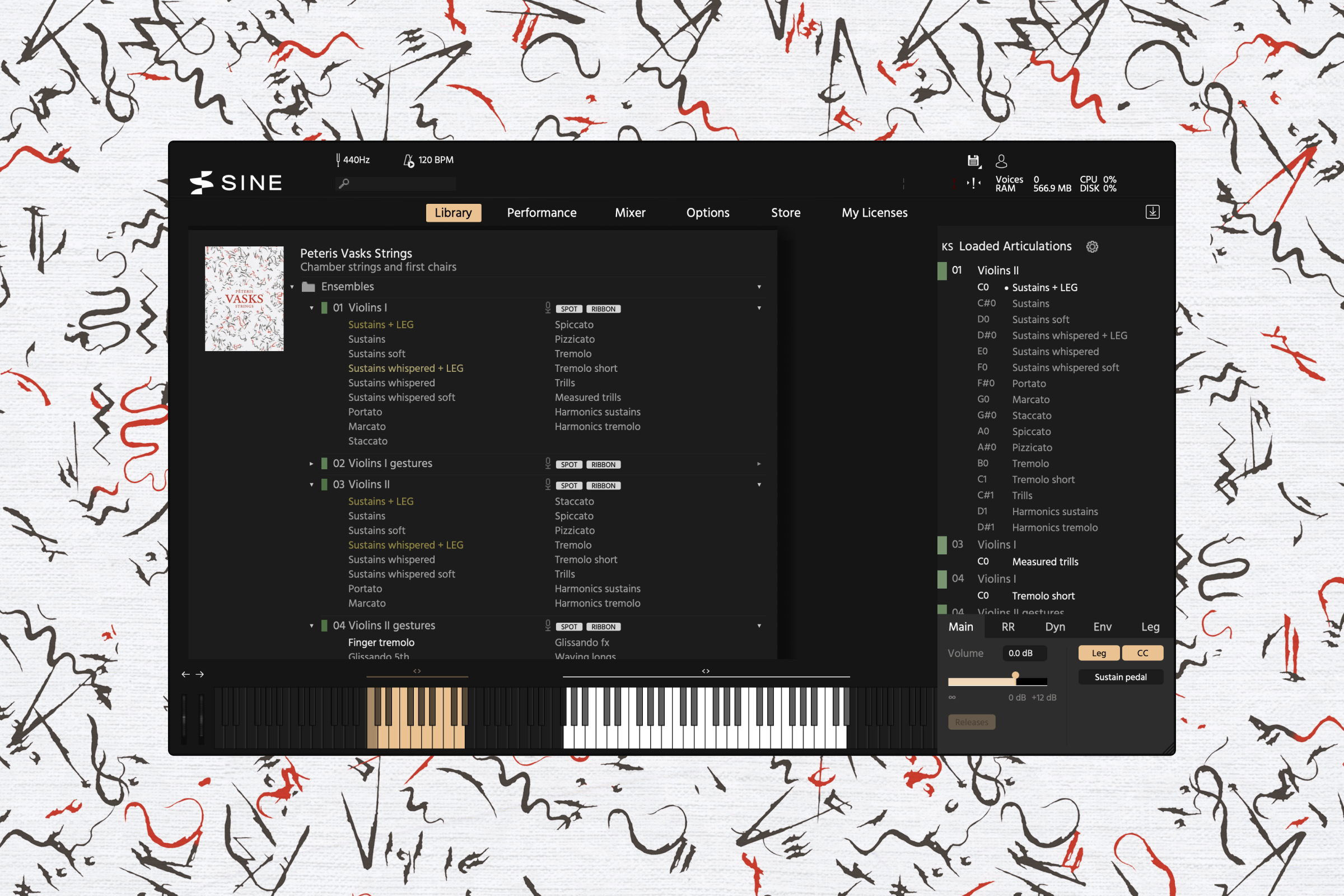 New voices for chamber string ensembles
​Pēteris Vasks redefined the sound and feel of string ensembles in contemporary classical music with his first symphony, 'Voices' back in 1991. His influential blend of melodic beauty and experimental dissonance has given his work an instantly recognizable signature within contemporary classical music. Long inspired by the sound and spirit of his work, Orchestral Tools set out to capture all of this with Pēteris Vasks Strings.
Pēteris Vasks Strings is a completely new take on the sound of a chamber string ensemble. The instruments were recorded in St. John's Church in Riga, one of Vasks' favorite venues, with his preferred first call performers, the acclaimed Sinfonietta Riga, conducted by his close personal friend Normunds Sne. The result is a unique approach to chamber strings that uses Vasks' sonic signature as a starting point for an inspiring set of sounds and articulations that have never been captured in a sample library before.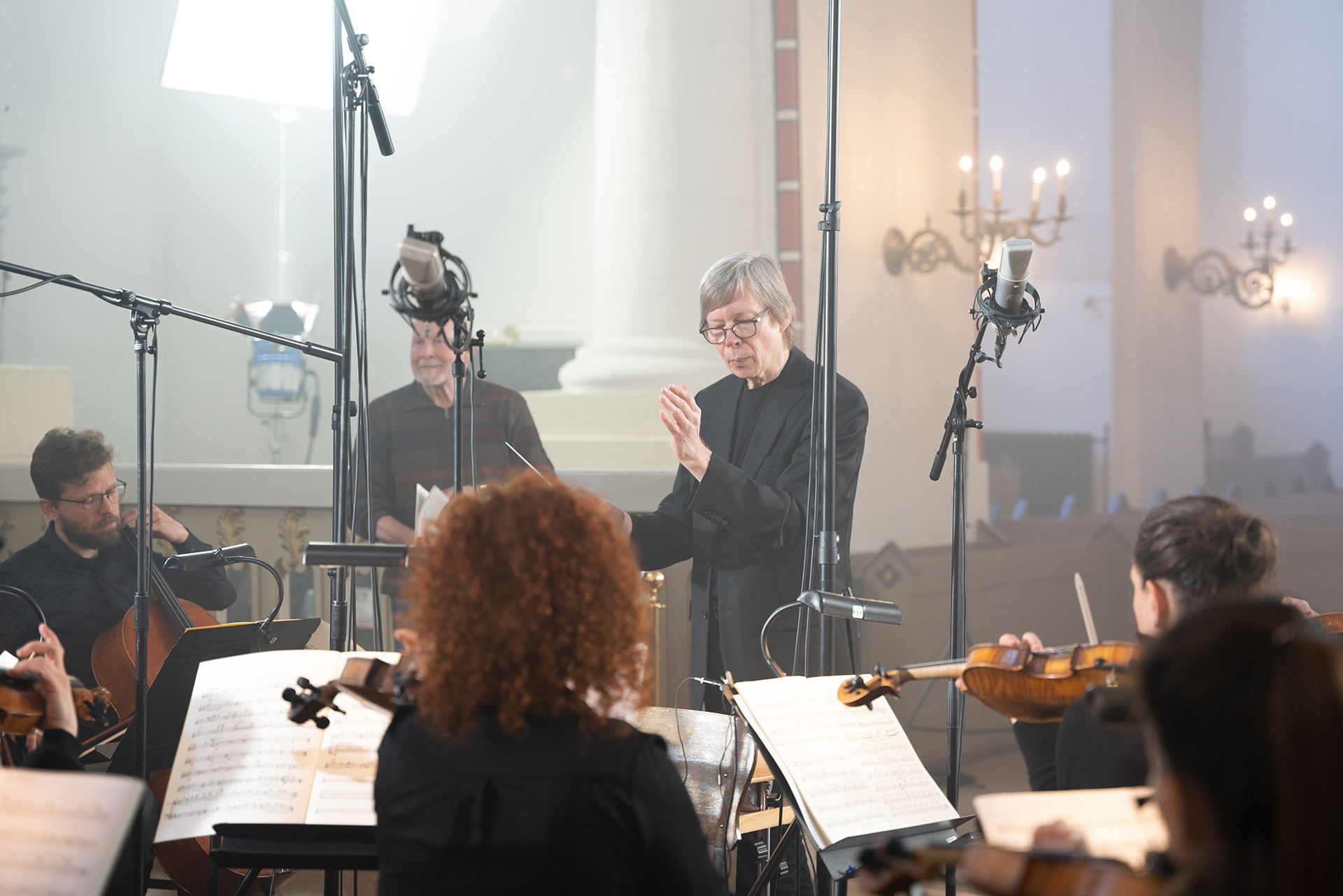 The basis of Pēteris Vasks Strings is a chamber-sized string orchestra plus first chair soloists—violins 1 and 2, viola, celli, and basses—captured with the care and attention to detail that has defined Orchestral Tools. The instruments were recorded in evolving dynamic layers to give them a superior level of playable expressivity. The collection includes a wide variety of 'bread and butter' articulations familiar to any composer, in addition to a featured set of playing styles called 'Gestures' that capture some of the nuances of Vasks' style. These include expressive glissando techniques, dramatic trills, aleatoric runs, and unusual interval flourishes perfect for adding colorful accents or transitions to any piece.
"I won't hesitate to say that these are the most beautiful strings we've ever created—they have an immediately arresting character that speaks to Vasks' mastery of blending beauty and dissonance in a modern orchestral context," said Orchestral Tools CEO Hendrik Schwarzer. "We've been absolutely honored to work with him directly on creating this library, and I believe that any composer who wants to fall in love with the sound of strings all over again should experience Pēteris Vasks Strings for themselves." 
Pēteris Vasks Strings is available now for a special intro price of 449 EUR—regular price for the collection is 549 EUR. The intro offer ends on April 26. For more information and to purchase, please click here. 
About Orchestral Tools
​Orchestral Tools makes premium-quality sampled instruments for professional composers. Notable libraries include the Berlin Series, Metropolis Ark, Tallinn, Tom Holkenborg's Brass and Percussion, created in collaboration with composer Tom Holkenborg, and Phoenix Orchestra, created in collaboration with composers Harry Gregson-Williams and Richard Harvey. Originally founded in 2005 by Hendrik Schwarzer, Orchestral Tools operates internationally from its base in Germany, with offices in Freiburg and Berlin.
230411-OrchestralTools-PeterisVasksStringsAvailable.docx
DOCX - 159 Kb
Download